How to Transfer Your Vehicle Protection Plan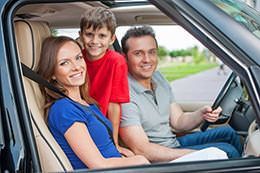 A vehicle protection plan is one of the most important things you can do to keep your car running apart from regular oil changes - but that plan does not have to stop with you. When it comes time to sell your car, you can offer to transfer the vehicle protection plan to whoever buys your car. Therefore, a protection plan not only covers your car for needed repairs, but increases your resale value as well.
Think about this, most used car dealers offer some guarantee that a car they sell has been inspected. However, these guarantees typically only last around 30 to 90 days and do not offer to make any automotive repairs. They usually just promise the ability to return the car for another one to repeat the process. By transferring your vehicle protection plan when you sell your car to an individual you can offer a guarantee better than most car dealers and probably a better selling price as well, making you more likely to get your car sold. That is just another way Smart Choice protects your ride and your wallet.
To learn more about how to transfer your vehicle service contract to a new owner, call us today or contact us online.
Steps to Transfer your Vehicle Protection Plan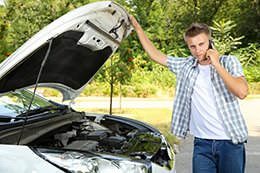 Provide American Auto Shield with a completed transfer application along with a copy of the Bill of Sale or Title showing the new owner's name. AAS will also need the odometer reading at the date of sale, payment of the transfer fee as listed in your contract, and all service records from the sale date showing routine maintenance of the vehicle.
Transfer of vehicle protection plan must occur within 30 days of the sale of the vehicle.
Each vehicle protection plan can only be transferred to another owner, not another vehicle.
The transfer of vehicle protection plan to a Car Dealer, Reseller, or customer of a Car Dealer or Reseller is prohibited.
Contact Us to Transfer Your Vehicle Protection Plan
---
At Smart Choice USA, we are always seeking to provide outstanding service and satisfaction to each of our customers. If you have questions about the transfer of ownership for any of our vehicle service contracts or you would like to learn more about how our vehicle protection plans work, call or contact our customer service professionals today.