Submit a Claim for Automotive Repair Under Your Vehicle Service Contract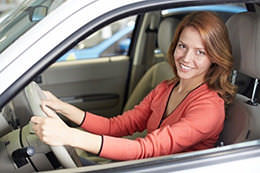 If you are an existing vehicle service contract customer and are in need of automotive repair, rest easy because with Smart Choice USA the hard part is already over! Below are the steps you will need to file a claim. If you are a not a Smart Choice customer yet, call us today to learn more about our vehicle service contract options and read the claim steps below to see just how easy it is to get your automotive repair costs covered.
Filing Your Automotive Repair Claim
Extended car warranty companies and vehicle service contract providers all have different ways of processing their client's claims for automotive repair expenses. For example, some extended warranty companies may require that clients only visit a particular repair shop or demand to see full maintenance records before covering any car repair costs.
However, with Smart Choice USA, we make it much easier. Simply follow the steps below: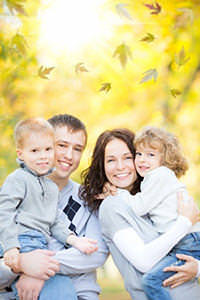 After a 30-Day waiting period and 1000 miles from the date you began your vehicle service contract, you are eligible for automotive repair compensation for covered repairs. Begin by bringing your car to any licensed ASE repair facility. There are no restrictions on the shop you choose.
Provide the mechanic or repair facility manager with a copy of your vehicle service contract prior to any repair.
Authorize any diagnosis or teardown time so the facility can fully assess the cause and extent of the damage to your vehicle.
Have the repair facility contact American Auto Shield toll-free at (800) 531-1925 with the diagnosis results. The vehicle service contract specialists at American Auto Shield will manage your entire claim from this point on.
Please remember that regardless of the repair facility you choose, pre-authorization is always required from American Auto Shield prior to any automotive repair taking place under your vehicle service contract. In cases of emergency or for repairs taking place outside of business hours or on holidays, you may be able to proceed with a repair without prior authorization. Emergency repairs must meet the following criteria: The mechanical breakdown or failure must prevent you from safely operating your vehicle; the need for repair is immediate and the administrator's office is closed; the mechanical breakdown or failure must be covered by your contract; and the total cost of the repair and/or replacement must not exceed $250.00. If you had emergency repairs performed outside normal business hours and did not receive prior authorization, contact American Auto Shield no later than the first business day after emergency repairs are performed. Please refer to your contract for additional details regarding emergency repairs outside normal business hours.
Once your vehicle repairs are approved and completed by the repair facility, the repair facility will submit the signed final repair invoice to American Auto Shield. American Auto Shield will make a secure payment directly to that facility with a corporate credit card in 30 minutes or less for covered repairs.
American Auto Shield
1597 Cole Boulevard, Suite 200
Lakewood, CO 80401
Business Hours:
Monday-Friday: 6:00am to 5:00pm
Claims Contact Numbers:
Claims: (800) 531-1925
Customer Service & Claims Fax: (303) 420-4722
Learn More About How Our Vehicle Service Contracts Eliminate Automotive Repair Costs
Smart Choice has the resources you need to get automotive repairs quickly and affordably. Call us today to sign up for a new vehicle service contract or to begin a claim for automotive repairs on your existing service plan. We know that car troubles can be a frustrating and emotional situation, which is why we take extra care to help you cope by providing the best customer service every step of the way.