About Our Extended Vehicle Service Contracts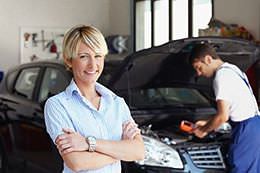 At Smart Choice USA, we provide extended vehicle protection plans (commonly referred to as "extended car warranties") directly to consumers throughout the United States. Our dedication to offering the most comprehensive vehicle protection coverage as well as the most effortless claims experience has made us the first company consumers rely on to secure their investment. Call us today to learn more about our vehicle service contracts and for clear answers to your important questions about vehicle service contracts vs. extended car warranties.
Vehicle Protection Plans vs. Extended Car Warranties
A vehicle service contract sometimes incorrectly referred to as an "extended car warranty", is an agreement to cover certain vehicle repairs or services based on the terms and conditions of the plan. While only an automobile manufacturer can legally provide a "car warranty", our vehicle service contracts are designed to provide advanced and continued protection when your warranty or extended car warranty runs out. In the United States, all new vehicles are required to come with a basic warranty. These car warranties typically cover factory installed parts from defects in materials or workmanship and may also offer some additional protections. However, when these warranties expire due to mileage or the age of the vehicle many drivers still desire to have the highest level of protection and peace of mind.
Benefits of Our Vehicle Protection Plans
When you work with Smart Choice USA, our customer service experts will thoroughly explain the advantages and benefits of our extended vehicle protection plans, and because we are interested in your happiness and satisfaction, we never rely on pressure to get you to sign up. All we want is for you to feel safe and secure. No matter where you travel in the United States or Canada, our vehicle protection plans will have you covered.
Your Smart Choice USA service plan shields you from paying for out of pocket mechanical expenses, and there will never be a hassle submitting a claim for covered parts or labor. Our Smart Plans offer protection that exceeds the industry standard of other competing service plans (sometimes referred to by consumers as "extended car warranties").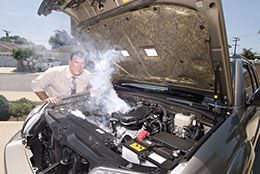 Every Smart Plan includes:
Signature's Nationwide Auto Club
Emergency Roadside Assistance, 24/7/365, anywhere in the US
Repair Sentry Services
Unsurpassed Extensive Smart Plan Coverage
Direct Payment of Covered Claims
Smart Pay Payment Options
Toll-Free Customer Service
Full 30 Day Smart Guard Money Back Guarantee
Effortless Claims Administration
Best Price Guarantee Protection
We want our customers to purchase their vehicle service plans with the confidence that they are receiving the lowest price possible. Our "Smart Price" vehicle service plans are not just "good" – they are the best. By partnering with a leading auto claims administrator, Smart Choice USA takes pride in offering the most comprehensive vehicle service contracts at the most competitive prices.
Learn More About Our Smart Choice USA Vehicle Service Contracts
If you have been considering purchasing an extended vehicle protection plan (also commonly referred to as an "extended car warranty") to provide you with peace of mind and protection from costly auto repair bills, call Smart Choice USA today to get answers to your questions. Our vehicle service contracts are a great way to maintain the pristine condition of your car while protecting your bank account. Our goal is to protect the investment you made in your car for years beyond when the original manufacturer's warranty expires.