Optional Coverages for Our Extended Vehicle Protection Plans
While the powertrain certainly accounts for the largest percentage of car repair costs, many other components of a vehicle are not only expensive to repair but can be essential to its operation. Therefore, an extended vehicle protection plan from Smart Choice USA can be built with added features to offer greater protection. Call us today to learn more about optional features for our vehicle service contracts and to sign up for one of our extended vehicle protection plans.
Extended Vehicle Protection for Luxury Electronics
By adding the Luxury Electronics Package to any Smart Choice plan you add extended vehicle protection to the following specifically named factory installed parts:
Radio/GPS/Navigation Components
Integrated Radio/GPS
LCD Screens
DVD Players
Rearview/Back Up Cameras and Sensors
Voice Activation Systems
Standalone Seat Heaters not integrated in upholstery
Sunroof and Convertible Top motors
If added, coverage is limited to 1 replacement or 1 repair per component for the life of the extended vehicle protection contract. This coverage is limited to failures of the "base unit" and does not cover remote controls, hand held controls, wiring, game cartridges, headphones, DVD's, MP3 Players, programming, or non-listed parts. Aftermarket components are specifically excluded from this coverage.
Extended Vehicle Protection Emissions Package
If you select and pay for the Emissions Package as shown on your contract declarations page your vehicle protection plan will cover the cost of repairing or replacing the following:
Air Fuel Ration Sensor/Oxygen Sensor
Air Pump
Barometric Pressure Sensor
Canister Purge Solenoid
EVAP Purge Canister
EVAP Leak Detection Pump and Valve
EVAP Vent Valve
Deceleration Valve
EGR Valve
EGR Solenoid
EGR Check Valve
DPFE Sensor
EGR Controller
EGR Diverter Valve
EGR Relay
Purge Valve
EGR Position Sensor
EGR Lines
EGR/EFE Thermal Vacuum Switch
EGR EFE Valve
Engine Oil Fill Cap
Fuel Fill Cap
Fuel Fill Neck Restrictor
Fuel Tank Pressure Sensor
Fuel Tank Vent Valve
Fuel Temperature Sensor
Idle Air Control Valve
Intake Air Resonator
Intake Air Temperature Sensor
MAP Sensor
Mass Air Flow Sensor
PCV Sensor
Air Injection Control Valve
Air Injection Check Valve
Air Injection Pump
Air Injection Relay
Extended Vehicle Protection Market Labor Rate Option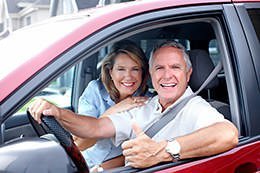 If you add this additional coverage to your Smart Choice extended vehicle protection plan the maximum payable repair facility labor rate of one hundred dollars ($100) per hour shall not apply, and American Auto Shield will authorize repairs for covered Mechanical Breakdown or Failure based upon the Repair Facility's posted labor rate. This gives you peace of mind knowing that even if the rate at your regular mechanic is higher than the national rate, you will not pay extra for car repair costs.
Call Smart Choice to Sign Up for An Extended Vehicle Protection Plan Today
With many add ons and multiple plan levels to choose from, our Smart Choice extended vehicle protection plans offer the peace of mind and protection that you want. We want to save you money, and keep you smiling which is why we are committed to providing excellent customer service. Call us today to learn more about our vehicle service contracts and to begin protecting your car right away.
Please note, that any add ons and features above must be selected, paid for, and shown on your Vehicle Service Contract Declarations Page in order to qualify for benefits.