Why Choose Us for Your Extended Vehicle Service Contract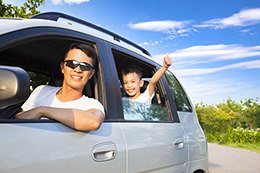 If your manufacturer's car warranty is about to or has just expired, and you are looking for protection from costly repair bills, you are not alone. Smart Choice USA offers vehicle service contracts (commonly referred to as "extended car warranties") that can give you the protection and peace of mind you want.
What Make Us Different from Extended Car Warranty Companies
At Smart Choice USA, we offer the nation's most comprehensive vehicle service contracts directly to consumers. By partnering with American Auto Shield, an industry leading automotive claims administrator, we have been able to deliver service plans that exceed the standards of a typical extended car warranty offered through other companies. With help from American Auto Shield, we promise in-depth industry expertise, unsurpassed customer satisfaction, and customer confidence, which all lead to long-term client relationships.
Our partnership with American Auto Shield also means that clients are eligible for Signature's Nationwide Auto Club with all of our Smart Plus extended vehicle protection plans. Signature's is the most extensive network of 24/7/365 roadside assistance in North America. While a vehicle protection plan is here to protect you, catastrophes can still happen, and if they do, you will be glad to have Signature's Nationwide Auto Club to help you out of any roadside emergency.
Smart Choice Offers Features that Extended Car Warranty Companies Cannot Match
Through our partnership with American Auto Shield, we offer numerous benefits and features. Customers can rest assured that they are working with one of the industry's top vehicle service contract claims administrators. American Auto Shield's advantages over the competition include: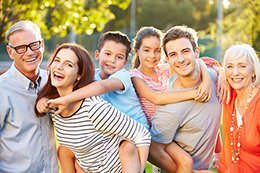 AM Best Excellent Rated Insurer
A+ Rated BBB Accredited & D&B Registered
Fully Insured Line of Vehicle Service Contracts
Insured by Assurant Solutions, a Fortune 500 Company and Member of the S&P 500
Service Contract Industry Council (SCIC) Member
Emergency Roadside Assistance
Repair Sentry Services
Effortless Claims Administration & Direct Payment to the Repair Facility
Your Choice of Repair Facility Anywhere in the U.S. & Canada
Transferrable Vehicle Service Contracts
Call Us Today to Learn More About Extended Vehicle Protection Plans
The average household vehicle is driven nearly 20,000 miles per year. That workload combined with the sophisticated precision of modern engines means that the need for repairs is inevitable. When the manufacturer's warranty runs out many people look for a vehicle protection plan to continue to shield them from the high costs of complex repairs.
A Smart Choice vehicle protection plan is the best way to ensure that you and your vehicle are protected from high repair bills while getting the best value for your money. Call us today to learn more about our vehicle service contracts and you will find out just how much we can save you.