The Smart Plus Advantage: What Makes Us Different from Extended Car Warranty Companies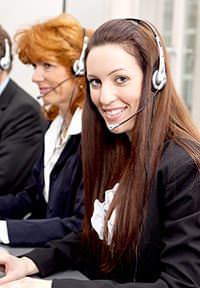 Drastic car breakdowns can show up suddenly, and even the best, most reliable brands can need expensive repair work every once in awhile. Today your engine is a carefully controlled arrangement of sophisticated technology and even slight problems can lead to huge costs due to specialized tools and skills needed for most repairs. However, vehicle service contracts (sometimes referred to by customers as "extended car warranties") can provide much needed protection from these costly repairs. Yet not all vehicle protection plans, extended car warranties, or the companies that sell them are equal.
Smart Choice USA is different from extended car warranty companies. We promise to deliver excellent products and customer service so that our customers know just what is and is not covered with their vehicle protection plans.
To learn more, call Smart Choice today and find out which of our vehicle service contracts is best for you.
Comparing Extended Car Warranty Companies to Smart Choice USA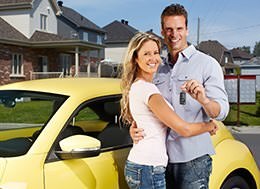 Smart Choice USA has teamed up with American Auto Shield, a leading auto claims administrator. Insured by Assurant Solutions, a Fortune 500 Company with approximately 14,000 employees worldwide, American Auto Shield offers vehicle protection plans and customer service that is unsurpassed in the vehicle service and auto claims administration industry. All vehicle service contracts administered by American Auto Shield come with Repair Sentry Services where ASE Certified Technicians shop, negotiate, and get you the best possible price even on parts that are not covered by your protection plan saving you money and providing you peace of mind. In addition, American Auto Shield is the only claims administrator in the nation offering a Powertrain service plan that can protect your vehicle up to 25 model years and 225,000 miles.
Benefits of Our Vehicle Service Contracts Over Extended Car Warranties
In addition to a range of coverage options, all of our service contracts include American Auto Shield Premier Roadside Assistance and Repair Sentry Services. This is the Smart Plus Advantage. These features ensure you are never alone should your car break down unexpectedly, and you will never have to navigate repairs on your own. Only American Auto Shield, an industry leading auto claims administrator, can provide that level of service and commitment to you.
Our Smart Plus Advantages include the following:
Signature's Nationwide Auto Club
Repair Sentry Services
Coverage Nationwide and Canada
Emergency Towing
Rental Car Coverage*
Trip Interruption Coverage*
Emergency Battery Jump Start
Emergency Fuel Delivery
Emergency Lock Out Service
Emergency Roadside Tire Service
Emergency Winching Service
Effortless Claims Administration
Contact Smart Choice USA before Other Extended Vehicle Protection Plan Companies
With our Smart Plus Advantage and benefits, we do not just extend your current vehicle protection the way extended car warranty companies claim to, we exceed it. All Smart Plans include Signature's Nationwide Auto Club 24/7/365 Roadside Assistance, Repair Sentry Services and the confidence of knowing you and your family are protected by an industry leading claims administrator offering the most comprehensive vehicle service contracts available on the market today.
While extended car warranty companies make promises, our vehicle protection plans help make sure your cars run longer and safer. If you have any questions about our vehicle service contracts or what sets us apart from extended car warranty companies, contact our friendly customer service representatives today.
---