Request a Quote for a Smart Choice Extended Service Contract
The most important part of working with extended service contract or extended car warranty companies is finding a price that genuinely saves you money in the long run. Some may promise flat fees and fixed rates for a vehicle protection plan, but do the plans really offer the benefits that you need? At Smart Choice USA, we offer a variety of levels of extended service contracts so that you can find a plan that is best for both your needs and your budget. To request a quote for a vehicle service contract that is built around your car and your needs, complete our quote request form below or contact us online.
---
---
Understanding the Value and Costs of an Extended Service Contract
Every new car sold is required to come with a basic manufacturer's warranty for the overall operation and workmanship of the vehicle. However, after these warranties run out is usually when the real problems start to occur. A Smart Choice extended service contract can provide protection from breakdowns after the manufacturer's warranty runs out, and our protection plans, such as our Powertrain protection plan, can be good for as long as up to 25 model years or 225,000 miles. In addition, all of our protection plans have the highest limits of liability in the industry set at $15,000 or Actual Cash Value, whichever is higher at the time of breakdown.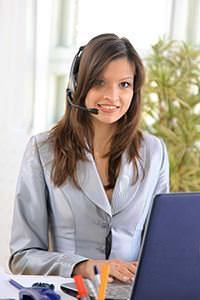 When deciding if you really need an extended service contract it is important to consider the cost of average car repairs. For example, most engine repairs cost between $2,500 and $4,000. This unexpected cost can be a major expense for any hard working family.
Additionally, because the average family drives their car about 20,000 miles per year, an extended service contract actually gets a lot more use than most kinds of insurance or warranty. Generally speaking, a vehicle is the second biggest investment families make after their house. Anything that important to your daily life should be protected, and that is what Smart Choice USA aims to do. You depend on your vehicle, and your vehicle depends on you, so Smart Choice USA has partnered with American Auto Shield to offer our customers the vehicle service contracts they need at some of the best prices available.
Contact Smart Choice USA to Learn More About Our Extended Service Contracts
As a leading vehicle service contract company, we believe that our customers should get the most for their hard earned money. We base the quotes that we provide on the type and age of the vehicle you have as well as the protection level you want. No other company is going to tailor a plan so precisely to your needs and expectations. Call us today to request a vehicle service contract quote or to learn more about how our plans can give you peace of mind and protection from high car repair bills.