Smart Choice USA Vehicle Service Contracts
What if you never had to worry about your check engine light coming on, or a strange ticking sound under the hood? What if you could take any road trip you want with confidence because you knew your car was able to pack on the miles? You can have peace of mind like this with one of Smart Choice USA's vehicle service contracts. Call us today to learn more about the advantages and benefits of our vehicle service contracts and to learn more about which plan is right for you.
Protect Your Car with Vehicle Service Contracts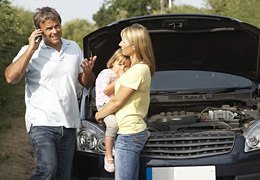 Everyone has to have car insurance for the benefit of other drivers, pedestrians, and other property on the road. However, who is looking out for the unexpected and inevitable mechanical repairs on your vehicle? All new cars come with a manufacturer's warranty offering coverage of the powertrain and other important parts and systems, but when those run out where does that leave you?
Smart Choice USA has partnered with American Auto Shield to be your answer to questions of reliability and safety. From a simple powertrain protection plan to full comprehensive coverage, our vehicle service contracts protect many of the components that were covered when you purchased your vehicle and provide the greatest level of protection after the expiration of the original manufacturer's warranty. Our vehicle protection plans come with the most extensive 24/7/365 emergency roadside assistance programs available anywhere in the United States. With our vehicle protection packages, coverage includes:
Repair Sentry Services
Direct Payment of Covered Claims
Signature's Nationwide Auto Club
Effortless Claims Administration
Emergency Roadside Tire Service
Emergency Towing
Emergency Winching
Emergency Battery Jump/Boost
Emergency Fuel Delivery
Rental Car Coverage*
Trip Interruption Coverage*
Emergency Lock Out Service
---
What Makes a Smart Choice Vehicle Service Contract Better
We partnered with American Auto Shield, a leading automotive claims administrator, who has teamed up with Signature's Nationwide Auto Club to provide great vehicle service contracts and outstanding roadside assistance that includes sign and drive benefits. With years of dedication to customers and vehicle protection, American Auto Shield is:
Insured by AM Best Excellent Rated Insurer
A+ Rated BBB Accredited
Fully Insured & Financially Secure
In-Depth Industry Expertise
Effortless Claims Administration
---
Our Vehicle Service Contract Options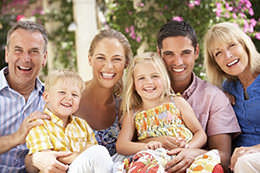 Knowing that each individual's needs and budget are unique, we offer a range of vehicle protection contracts each promising an unsurpassed commitment to effortless claims. These vehicle service contracts are available in the following levels: Diamond, Platinum, Deluxe, PT Gold, PT Silver, and Powertrain. Using Smart Technology, each program provides the exact level of protection required to meet each individual customer's needs.
Choose from our Diamond full comprehensive coverage to our Powertrain plan which can protect your vehicle for 25 model years and 225,000 miles.
To choose the best plan for you and your family, compare our plans today and see which plan fits your needs and budget.
View Plans and
Compare Coverages
---
Contact Smart Choice USA Today
When it comes to protecting your vehicle, our name really does say it all. Why let your vehicle fall apart because of unexpected engine failures and costly mechanical breakdowns? Why risk sudden financial uncertainty just because the miles and road hazards are finally taking their toll on your vehicle? Call Smart Choice USA today to learn more about our service contracts and to let us show you why the most intelligent drivers today choose our vehicle service contracts.
* You must have an authorized and coverable claim to receive rental car reimbursement. Refer to your actual contract for specific coverage, exclusions, limits, conditions, and terms.
* You must have an authorized and coverable claim to receive trip interruption reimbursement. Refer to your actual contract for specific coverage, exclusions, limits, conditions, and terms.
Easy & Affordable
Start Your New Smart Plan Coverage Immediately with Low Easy Monthly Smart Pay Payment Options that Best Fit Your Needs and Budget
Low Down Payment
No Credit Check
Instant Qualification
Never Any Fees
Take 24 Months to Pay
Call a Smart Choice Contract Specialist Today To Find Out More About Smart Pay Payment Options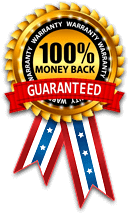 Money Back

Guarantee
All Smart Plans come with a Full
30 Day Smart Guard Money Back Guarantee.
If, for any reason, you decide to cancel your Vehicle Service Contract in the first 30 days, you will receive a full refund.