Vehicle Protection Plan Comparisons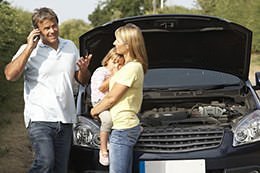 Smart Choice USA is proud to provide some of the best vehicle protection plans in the nation. Our Diamond vehicle service contract covers most of the major components of a vehicle for up to 90,000 miles, and includes Signature's Nationwide Auto Club 24/7/365 Roadside Assistance. We back this vehicle service contract with industry leading customer service and a 30-day Smart Guard Money Back Guarantee. While the Diamond coverage is extraordinary, we realize that it may not be for everyone. Therefore, we also offer a range of vehicle protection plan options in other protection levels to suit different needs, budgets, and vehicles.
Call us today to learn more about any of our vehicle service contracts and to find out which option is the best choice for protecting one of your most valuable investments.
A Vehicle Protection Plan for Every Need
At Smart Choice USA, our primary goal is to help you find the vehicle service contract that offers the protection you need at a price you can afford.
Our Diamond level plan is our most complete coverage offering protection for all but a few named components and parts. While this may be ideal for those with a newer vehicle with fewer miles, if you are driving a car that does not need such a high level of protection, we may have a different vehicle protection plan you would prefer instead.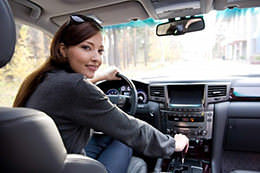 For example, our Powertrain Plan covers all the powertrain essentials needed to keep your car on the road. This is an affordable plan, and it is perfect for high mileage vehicles. Coverage is included for the engine, transmission, cooling system, transfer unit (4x4), drive axle, and seals and gaskets and protects your vehicle for 25 model years or 225,000 miles - the highest level of any extended powertrain coverage available in the industry today. The PT Silver Extended Powertrain Service Contract includes coverage for all of the above and is further enhanced to include the air conditioning and electrical components. This plan is a good option if you have an older car, but still want some added comforts and conveniences protected.
Similarly, our PT Gold vehicle protection plan, includes coverage for everything from the plans above but is further expanded to include the fuel system and can protect your vehicle up to 25 model years or 200,000 miles.
Our Deluxe offers even greater protection by adding coverage for hi-tech features you may have on your car. It also covers performance upgrades like a turbo/super charger. The Platinum plan includes everything above and adds on your audio system.
Optional Coverages for Your Vehicle Protection Plan
Each of the plans mentioned above can also be modified to add our Market Labor Rate option, which compensates for areas that may have higher labor rates than average. Our Luxury Electronics Protection Package and Emissions Package can be added to the Diamond, Platinum, and Deluxe level plans for added protection.
Sign Up for a Vehicle Protection Plan Today
To learn more about our vehicle service contracts, which range from the practical and affordable Powertrain plan, to the all-inclusive Diamond option, call or contact us online today. One of our friendly representatives can answer your questions and help guide you through the process of deciding which vehicle protection plan is right for you and your car.