Contact Us to Learn More About Our Vehicle Service Contracts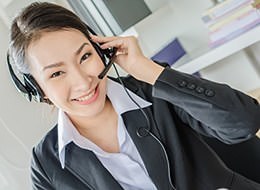 Vehicle service contracts are the best way to protect your vehicle after the manufacturer's warranty has expired, and Smart Choice USA is the best company in the business. Contact us toll free for any questions you have about our extended vehicle protection plans (also often called extended car warranties). If you need to file a claim or transfer your policy, contact American Auto Shield directly using the information below.
---
Please fill out this form to contact us.
---
Purchase Vehicle Service Contracts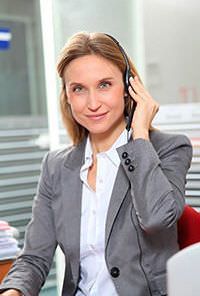 Smart Choice USA has partnered with American Auto Shield to provide the most competitive vehicle service contracts in the industry. The most competitive prices, outstanding customer service, effortless claims administration, Repair Sentry Services, and Best Price Guarantee Protection are just a few of the things that set Smart Choice USA apart from other extended vehicle service contract companies. We are committed to your satisfaction and ensuring the highest customer service.
American Auto Shield is a leader in the industry for extended vehicle protection plans. American Auto Shield's vehicle protection plans are backed and insured by Assurant Solutions, a Fortune 500 Company and a premier provider of specialized insurance products and related services in North America and select worldwide markets with over $27 Billion in assets and more than 14,000 employees worldwide.
Contact Us with Your Questions
It does not matter if you already have a contract with Smart Choice USA or are thinking about getting one, our customer service staff is happy to answer any questions you have. If you need to know more about coverage options feel free to browse our vehicle service plans online. If you have not found what you need on our website, call us and we will be glad to help.
Sign Up for One of Smart Choice's Vehicle Service Contracts
If all your questions have already been answered, or if you already know you need the protection of our vehicle service contracts then you are in the right place. Call us and we can get you started on the road to protection.
More than 1/3 of all vehicles experience a major mechanical failure in a given year. Do not be a part of that statistic, do not get stuck paying the entire car repair bill alone. We are here for you every step of the way. From Roadside Assistance, to Car Rental and Trip Interruption coverage, we have the foresight and the resources to cover all expenses you might incur if your vehicle breaks down.
Contact American Auto Shield for Claims Processing
If you need help filing a claim to cover car repair costs, American Auto Shield makes the claims process easy. All you have to do is give your mechanic your contract and have him or her call American Auto Shield directly. You can also contact American Auto Shield using the information below with any other questions you may have about coverage for your contract. The exceptionally trained and caring staff at American Auto Shield are here to serve you every step of the way and will do everything they can to get you the most out of your extended vehicle protection plan.