Our Vehicle Service Contract Money Back Guarantee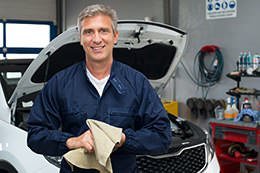 At Smart Choice USA, we believe in doing what is best for our customers. We are here to protect you from high car repair costs with our various vehicle service contract options. We believe your trust in us should be met with an outstanding dedication to your safety and satisfaction. Additionally, we want to make sure that all of our customers are completely satisfied with the vehicle service contract that they select, which is why all Smart Plans come with a 30 day money back guarantee.
Call us today to learn more about our money back guarantee or if you have additional questions about our vehicle service contract options.
Put Your Trust in a Vehicle Service Contract from Smart Choice USA
Other extended vehicle service contract companies may promise outstanding features, commitments to customer satisfaction, and low rates. But how many actually deliver?
The purpose of a vehicle service contract is to protect you from the costs of vehicle repairs. At Smart Choice USA, we understand this. We are committed to your satisfaction and protection. We understand that your point is to save money, which is the reason we go the extra mile to offer a money back guarantee on all of our vehicle service contracts.
Satisfaction Guaranteed or Your Money Back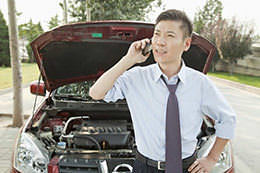 All Smart Choice vehicle protection plans come with a full 30-day Smart Guard money back guarantee. If, for any reason, you decide to cancel your vehicle service contract in the first 30 days, you will receive a full refund. After 30 days, upon written request, Smart Choice will refund the unused pro-rata portion of your vehicle service contract less any paid claims minus a small cancellation fee, if applicable.
This guarantee is a hallmark of our commitment to our customers and their vehicles. Our business is to help you save money and keep a smile on your face. In the unlikely event that our extended service contracts fail to meet your needs, we are happy to repay the unused pro-rata of your plan. While few people ever have to ask for their money back, this guarantee is something we stand behind with the same dedication that we stand behind your vehicle.
Request a Quote for Your Vehicle Service Contract Today
If you would like to take the first step toward a vehicle service contract that offers peace of mind for both your car and your wallet, call us or request a quote online. Our vehicle service contracts protect your car, our guarantee protects your money, and everyone here at Smart Choice USA is ready and committed to helping you get exactly what you need.